Transport of objects of art and antique furniture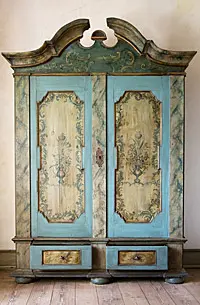 Are you a collector of antique and valuable furniture? Do you plan to move?
If so, you came to the right place.
Our speciality is the removal and transport of antique furniture and art objects. Objects of art are not only part of our cultural memory and to owners invaluable. We are aware of it, and that is why we plan and execute the transport your items with the highest care and professionalism. When customers trust us with their business, we only have one objective in mind: safety. To guarantee it, we developed an elaborate concept for the protection of art works during transport and removal.
We, Schötz Umzüge, transport your antique removal goods and objects of art with professional circumspection.
The basis of property security is its packaging. If required, we manufacture special types of packaging for paintings and sculptures in individually adjusted sizes. Solid padded boxes protect against external damages such as humidity or mechanical shocks.
Packaging options:
Soft packaging, cardboard packages, transport frames, crate packing, object creates, climatic crates
Transport:
Road, sea and air travel – safe, in due time, reliable, discrete
Insurance:
Upon request, we offer you to take out an additional insurance for the appropriate value of the valuables to be transported (Allianz).
Are you interested? Then we are looking forward to your removal inquiry.
This post is also available in: German